Awe-inspiring immersive experiences to propel engagement and build high-performing teams.
Sébastien Sasseville is an international motivational speaker, a best selling author and one of the most accomplished endurance athletes on the planet.
Sebastien helps leaders and organisations to take a first step, to lead with purpose, to lean fearlessly into the obstacle and to build highly engaged and high-performing teams to make the impossible possible.
Sebastien has made dozens of media appearances in North America. His mind-blowing athletic achievements are made even more impressive by the fact that he lives with type 1 diabetes.
The Immersive

Keynote Experience immersive
A
unique and powerful

audiovisual experience !

A one of a kind inspirational keynote transformed into a full blown immersive experience. Customized projections and lighting, music and more. Get ready for a MEGA dose of motivation that your audience will remember forever!
« Galvanizing! Sebastien Sasseville gives a unique perspective and makes us rethink how we move towards our objectives. »

« Sébastien Sasseville's keynote inspired our leadership team at Airbus Canada in Mirabel, catalysing everyone's potential to reach new heights. It was an unforgettable experience that propelled our organisation towards fresh horizons of success and innovation. »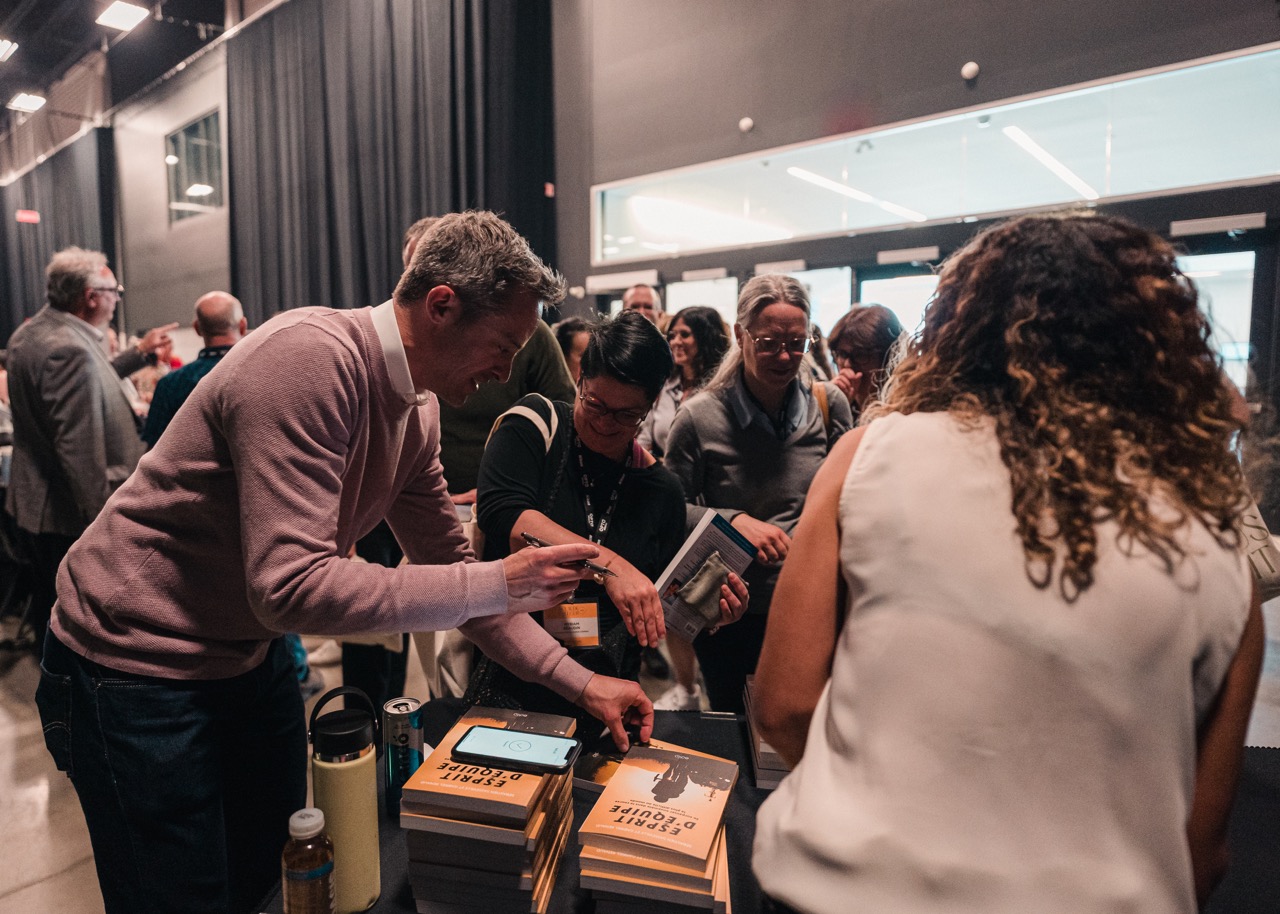 Sébastien Sasseville, author
Sébastien Sasseville is known for his inspiring yet highly actionable books. His tens of thousands of readers have been moved into action and equipped with tools to build stronger teams, to become more resilient and to set bigger goals.
« So many employees, too many to count, have approached me to share their excitement, inspiration and gratitude for the time you spent sharing your story. A perfect message at the perfect time, with authentic delivery and advice that can be actioned. »